☀️ Sunlight ☀️
Direct Sunlight or Bright, Indirect Sunlight
🌡️ Water Temp
erature

🌡️

Cool / Room Temperature
💧
When to

Change Water 💧

Every 2 - 3 Days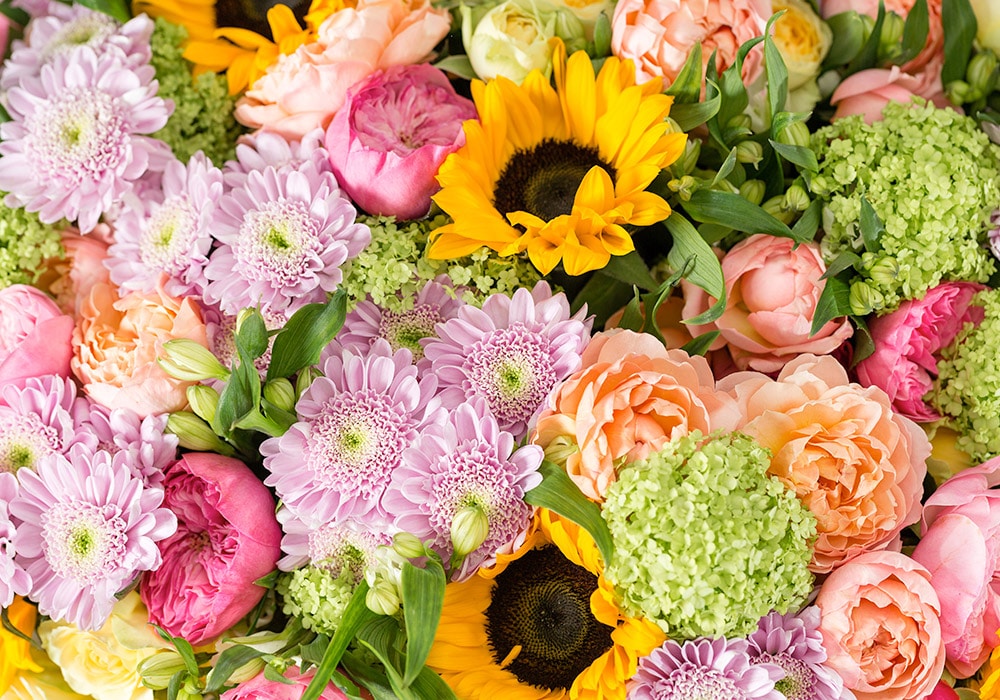 Taking Care of Your Sunflower
Step one to bringing your sunflowers home is to give them a fresh cut and remove any foliage on the stem that might end up in the water after you place your flowers into its vase. Trimming stems often, every few days, will enhance the longevity of your sunflowers and extend their vase life. Be sure to give your sunflowers a nice, tall vase to call home. Fill it generously with water, add in a packet of flower food, and arrange your sunflowers artfully and with care.
Changing your sunflowers' water will limit the amount of bacteria growth in their vase and give your blooms the longest life possible. While sunflowers can survive in direct sunlight, be sure these sunny blooms are not exposed to too much heat or warmth throughout the day, otherwise they may wilt prematurely in their vase. If you find some of your sunflowers are dying, simply remove them from the arrangement, give your flowers fresh water, and move the vase into a cooler location out of direct sunlight.
Pro Tip:
Since sunflowers have large heads, they tend to be a little top-heavy. To avoid drooping or damaging your sunflowers, be sure they are displayed in a nice, tall vase for extra support. This will make sure your sunflowers are standing straight and at attention. While sunflowers should not be too tall for their vase, they should also not feel crowded in their vase have enough room to promote optimal water absorption.