When Popular Flowers Bloom
If you are in the mood to decorate your home with fresh-cut tulips, dahlias, or daisies, it's essential to know if these blooms are readily available from your florist or not. More importantly, if you are planning a special event and want specific florals for it, you'll want to know when you should schedule it so those flowers are at the height of their blooming season.
It's also helpful to know which flowers are perennials vs. annuals, which determines how long they will be in bloom. Knowing this helps to keep costs down and fill your special celebration, wedding, or anniversary bash with lush seasonal florals. So if your heart is set on having peonies at your event, then schedule it during the year when they are blooming.
Of course, there are ways in which you can acquire out-of-season florals, but they will cost you a pretty penny. Instead, familiarize yourself with the simple guide below that tells you the difference between annuals and perennials and the blooming schedule of your favorite flowers so you can schedule special events accordingly or make use of gorgeous seasonal blooms you never considered. Don't forget you can always visit your local florist for expert advice and quality blooms for all your floral needs.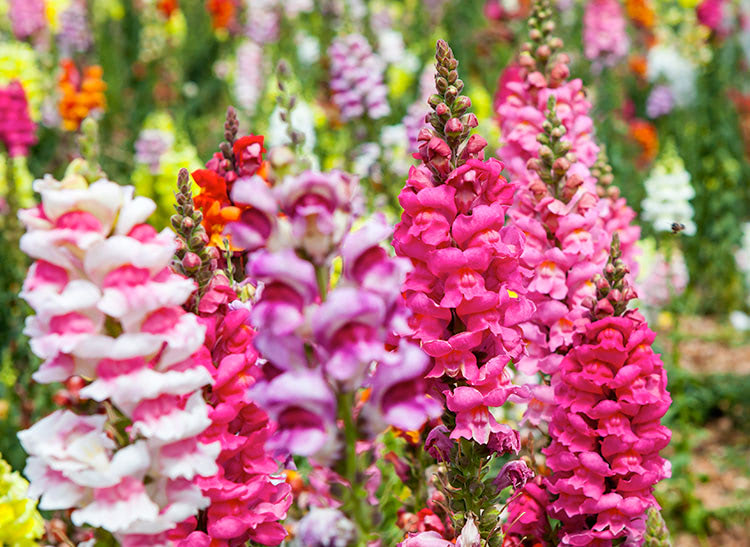 What is an Annual?
Annuals are flowers with a life cycle that lasts only a year. So, from Spring until Fall (or the first frost of the year), annuals will grow from seed, flower, then die. Each spring, they will need to be replanted. Annuals are worth the fuss, though, because they produce extraordinary, bright, showy flowers for several months, and they bloom much longer than perennials do. Therefore, annuals are more readily available from your local florist and are often featured more in bouquets during spring to fall.
Popular Annuals
Bachelor Buttons
Begonias
Calendula
Celosia
Chrysanthemum
Cosmos
Cornflower
Dahlias
Dianthus
Larkspur
Marigold
Nasturtium
Pansies
Petunias
Primrose
Ranunculuses
Red Salvia
Snapdragons
Statice
Stock
Sunflowers
Sweet Pea
Verbena
Zinnias
Characteristics of Annuals
Annuals have only one life cycle. Each year they need to be re-planted.
Annuals bloom non-stop. From their first bloom until the first frost, these marathon bloomers stick around for a long time.
Annuals can be planted anywhere. In gardens, containers, window boxes, pots, or planters, they happily bloom just about anywhere.
Annuals have different light preferences. Some thrive in full sun, while others prefer partial light to more shade.
Annuals provide instant color. For adding a pop of color to your garden, porch, or home, annuals are your best bet. They start to flower at a young age and remain in almost constant bloom from spring until fall.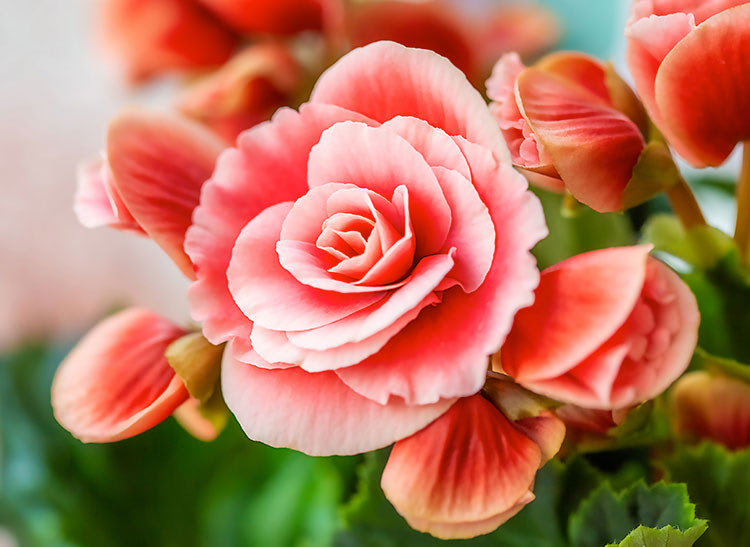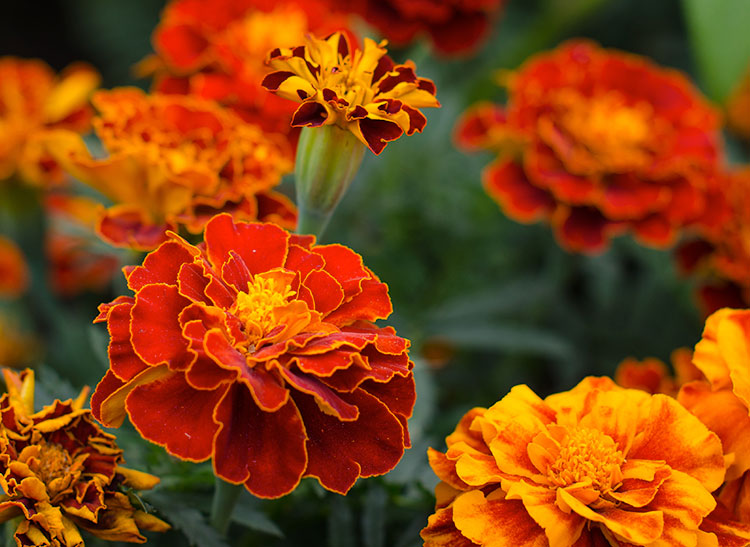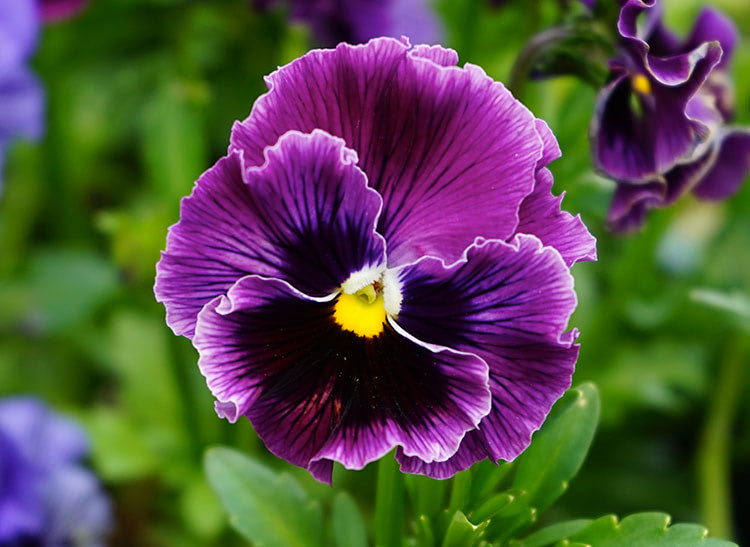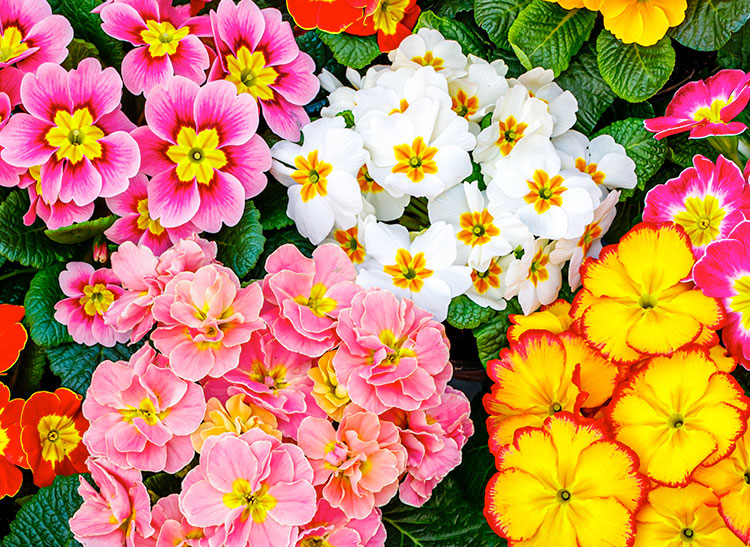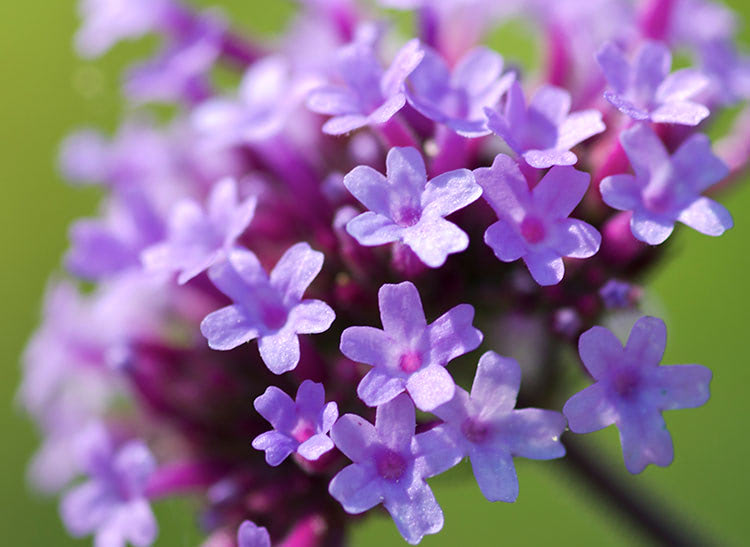 What is a Perennial?
Perennials are flowers with a life cycle that lasts several years (typically 3-5 years, but can last as long as a decade). They generally grow from a bulb and bloom for only a few short weeks before going dormant for the year. Perennials also have a specific blooming season. Depending on the flower species, perennials will bloom either in the spring, summer, or fall and then bloom again at the same time the following year - for years to come.
Popular Perennials
Allium
Asiatic Lily
Aster
Black-Eyed Susan
Campanula (Bell Flower)
Columbine
Coneflower (Echinacea)
Chrysanthemum
Daffodils
Dahlia
Daisies
Dianthus
Forget-Me-Not
Goldenrod
Hardy Geranium
Hellebore
Hollyhock
Hydrangea
Lavender
Peonies
Roses
Shasta Daisy
Verbena
Characteristics of Perennials
Perennials are long-lived. They come back year after year.
Perennials can grow anywhere. They will happily grow in garden beds, window boxes, containers, and landscapes.
Perennials have different light preferences. Just like annuals, some perennials prefer full sun, full shade, or a combination of both. Check the plant's tag for lighting requirements.
Perennials have a designated blooming season. Some perennials bloom in the spring, some in the summer, and others wait until fall. They are engineered by Mother Nature to bloom at specific times of the year and no other.
Perennials stick around for a while. Year after year, perennials provide reliable blooms that often come back bigger and better than the previous season.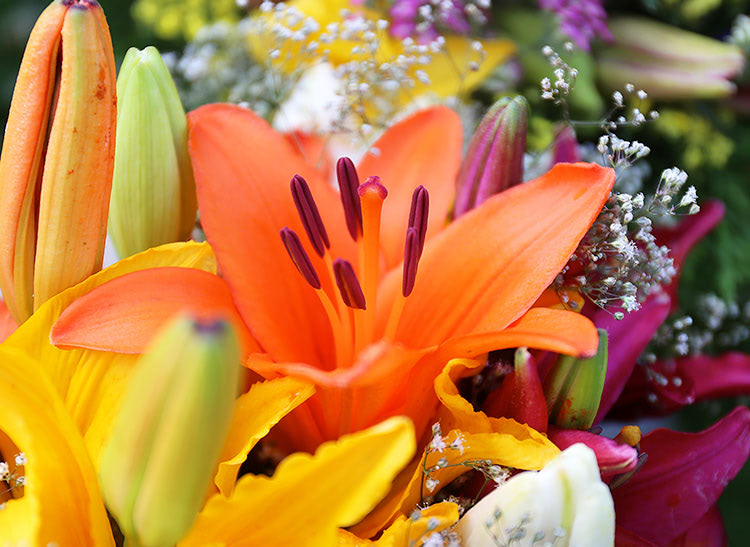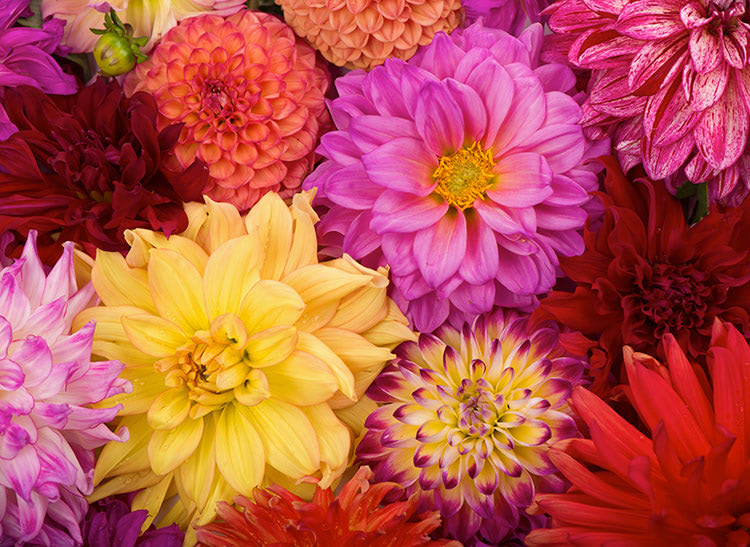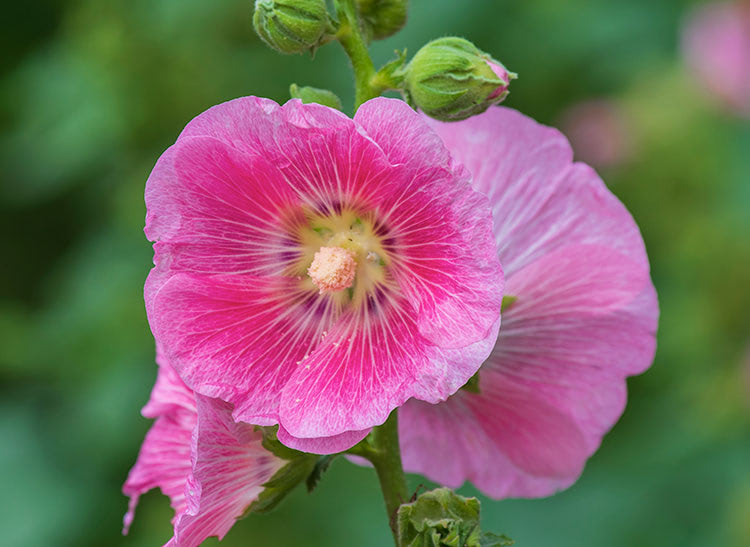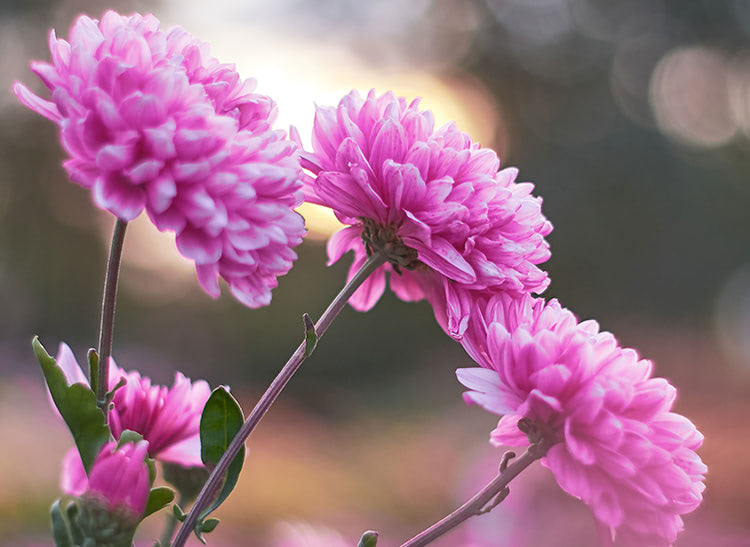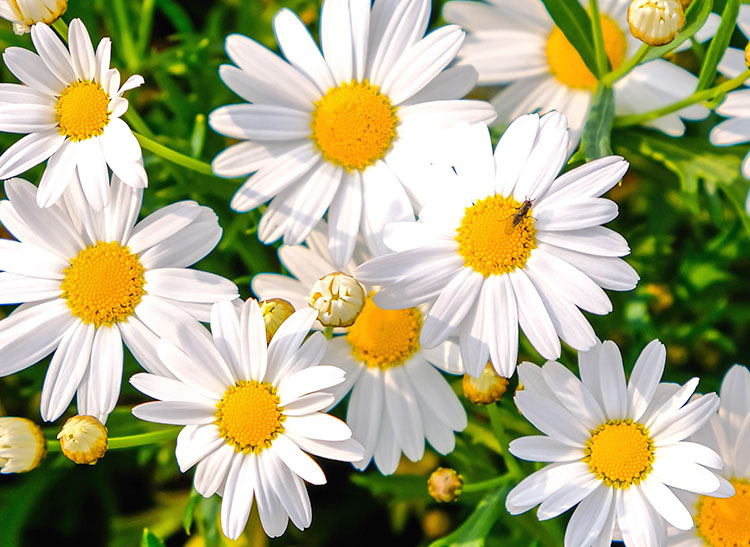 Easy Tip to Remember the DifferenceBetween Annuals & Perennials
An easy way to remember the difference between Annual and Perennial is to look at the words themselves. The word "Annual" means a year - annuals grow, live, and die within a 1-year period. The word "Perennial" has "per" in it, as in "persist" - perennials persist longer than a year - they persist for several years.
Blooming Schedule of Popular Flowers
Know exactly when your favorite flowers are in season with our guide below. Stock up when they are in bloom and discover other beautiful varieties to include in your seasonal events.
Spring Flowers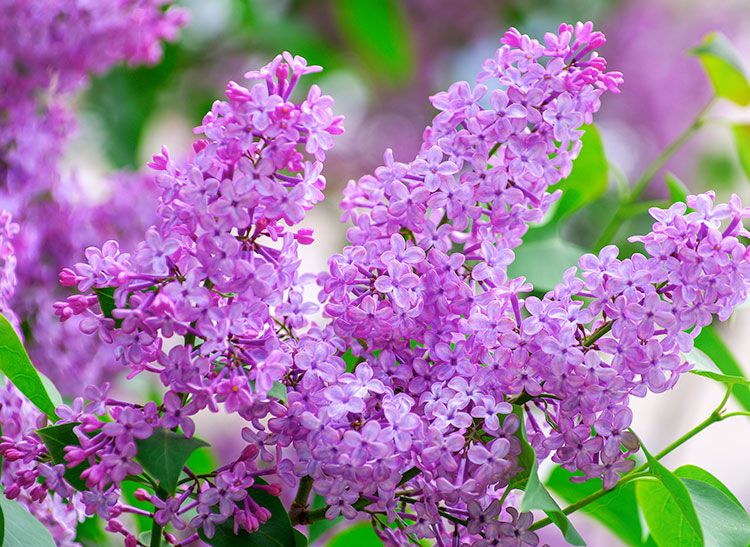 January - October:
Bells of Ireland:
Green
StarGazer Lily:
Pink, white
February - May:
Ranunculus:
White, pink, red, orange, yellow
March - May:
Hyacinth:
Purple, pink, blue, orange, white
Lilacs:
Violet, white
Narcissus (Daffodil):
White
May - June:
April - October:
Delphinium:
White, blue
Anemone:
Blue, red, pink, white
Summer Flowers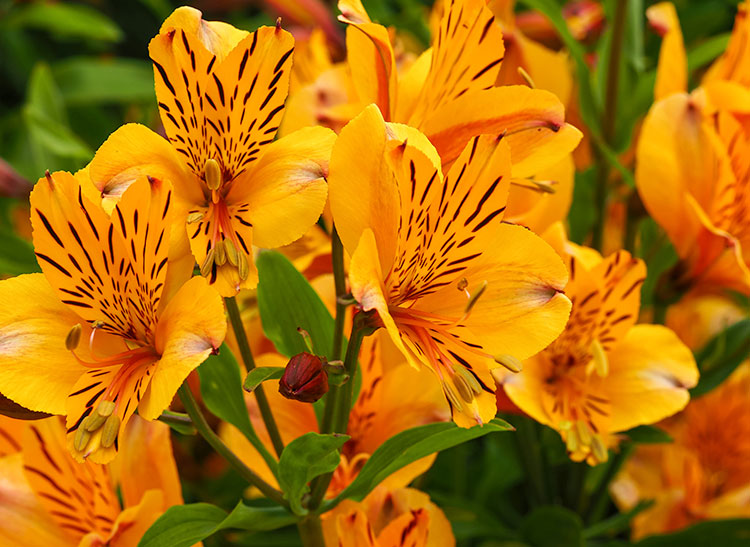 April - August:
Hydrangea:
White, blue, purple, pink
Stock:
Multiple colors
June - August:
Alstroemeria (Peruvian Lily):
Orange, pink, yellow, cream
Freesia:
White, yellow, blue, pink, purple
Larkspur:
White, purple, blue, pink
Lily, Asiatic:
White, pink, orange, yellow
Snapdragons:
Pink, purple, yellow, orange, white, peach, violet
June - September:
Iris:
Purple, blue, white
Asters:
Pink, purple
Queen Anne's Lace:
White
Lisianthus:
Purple, pink, white
Cosmos:
Pink, crimson, lavender, lavender
Fall Flowers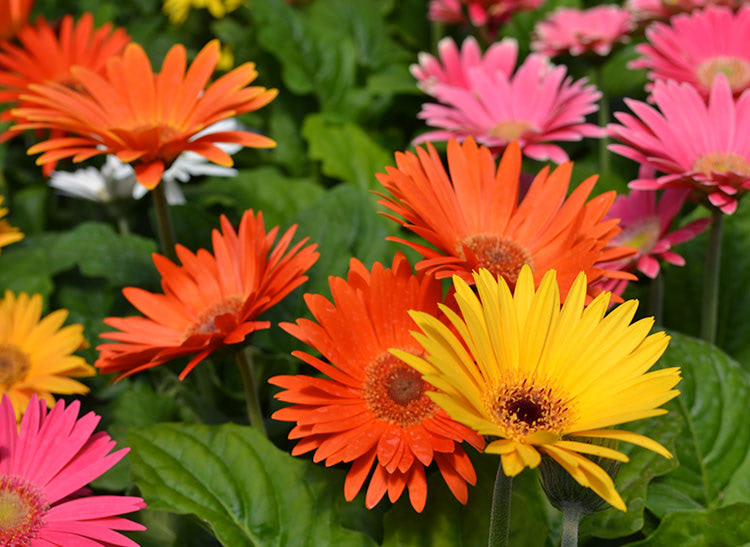 September - December:
Celosia:
Red, yellow, pink, orange, gold
Chrysanthemum:
White, yellow, pink, orange, other colors
Forget-me-not:
Blue
Gerbera Daisy:
Pink, yellow, orange, red, white
Sunflower:
Yellow
Dahlia:
Peach, lavender, red, white, yellow, orange, pink
Marigold:
Yellow, orange, red
Zinnia:
Red, orange, pink
Winter Flowers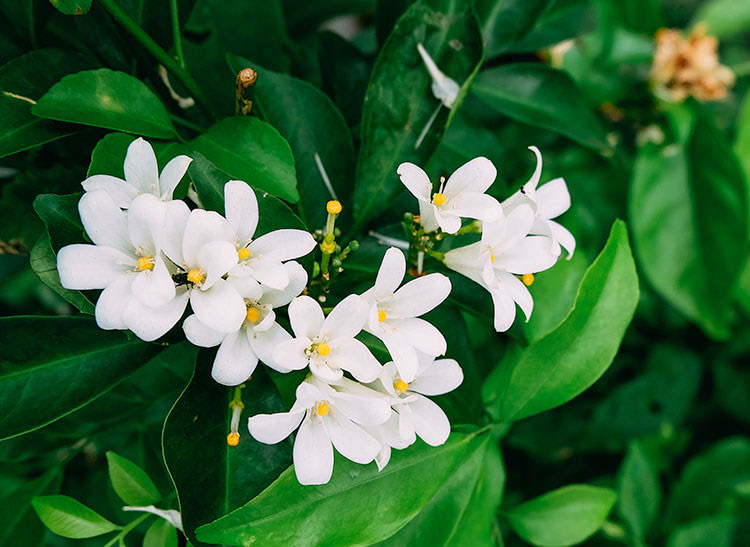 December - March:
Camellias:
White, pink
Holly:
Green with red berries
Jasmine:
White
Poinsettia:
Red, white
December - May:
Sweetpea:
White, red, coral, lavender, purple
December - April:
Tulip:
White, red, orange, pink, yellow, purple
Waxflower:
Pink, purple, white
Flowers That Are Available All Year-Round
With flowers available all year-round, there's no reason not to take advantage of the mood-boosting benefits, beauty, and sweet fragrance of florals all year long.
Baby's Breath:

White

Bachelor's Button:

White, blue, pink

Calla Lily:

White, purple, yellow, pink, red, orange

Carnations:

Multiple colors

Delphinium:

Blues, lavender, purple, pink,

Eucalyptus:

Blue, silver, green

Gardenia:

White

Gladiolus:

Multiple colors

Heather:

Pink

Lily of the Valley:

White, pink

Orchid:

Multiple colors

Protea:

Pink

Rose:

Multiple colors

Scabiosa:

Purple, white
Now you have the complete guide to when the flowers you love are available during the year. Celebrate the special occasions in your life with seasonal blooms to get the best quality, fragrance, and beauty. Whether you're planning a wedding, birthday, or other special occasion, flowers make everything so much more extraordinary. Consult or visit your local florist whenever you want to surround yourself and others with natural, mood-boosting, and long-lasting, gorgeous flowers.