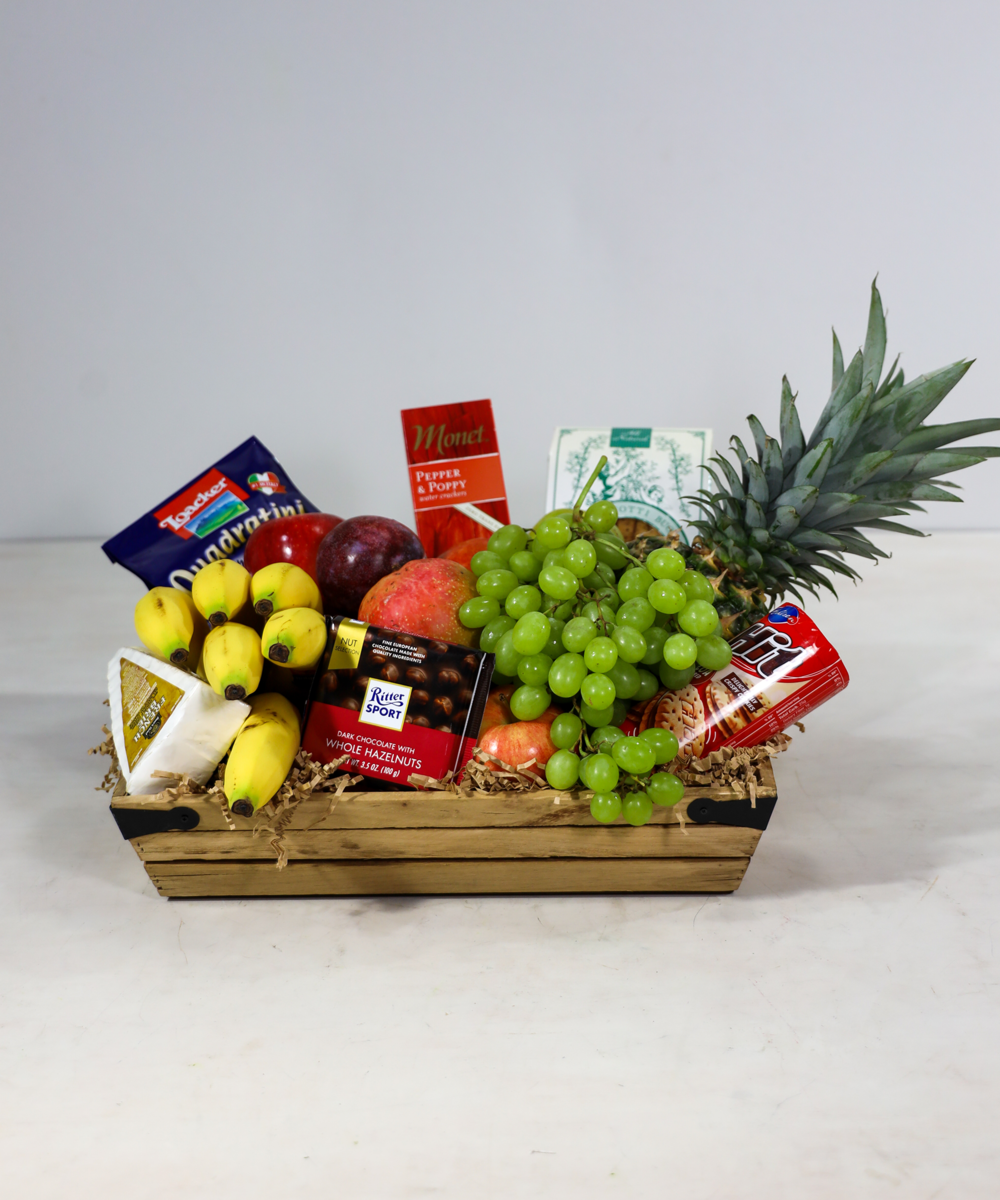 Favorites in Gourmet Baskets & Gifts
About

Gourmet Baskets & Gifts
View our selection of custom gourmet baskets or call us for a special basket made to order.
Sending gourmet baskets and gifts from Ah Sam Floral Co in the Bay Area is a delightful way to indulge the senses and convey your appreciation to someone special. Ah Sam Floral Co offers an exquisite selection of gourmet baskets filled with delectable treats, from artisanal chocolates and gourmet cheeses to fine wines and fresh fruits. These thoughtfully curated baskets are not only a feast for the palate but also a feast for the eyes, as they are beautifully presented with an artistic touch.
Whether you're looking for the perfect gift for a food enthusiast, a thank-you gesture, or a tasteful present for a special occasion, Ah Sam Floral Co's gourmet baskets and gifts are sure to impress. Their selection caters to a wide range of tastes and preferences, ensuring that you can find the ideal gift that suits the recipient's unique palate and style. Sending gourmet baskets and gifts from Ah Sam Floral Co is a gesture of indulgence and appreciation. It allows you to share the joy of gourmet delights with loved ones and create moments of culinary pleasure. These gifts are not just a treat for the taste buds; they also convey your thoughtfulness and warm regards, making them a perfect choice for celebrating, comforting, or simply saying, "I care."
A Word from Our Customers