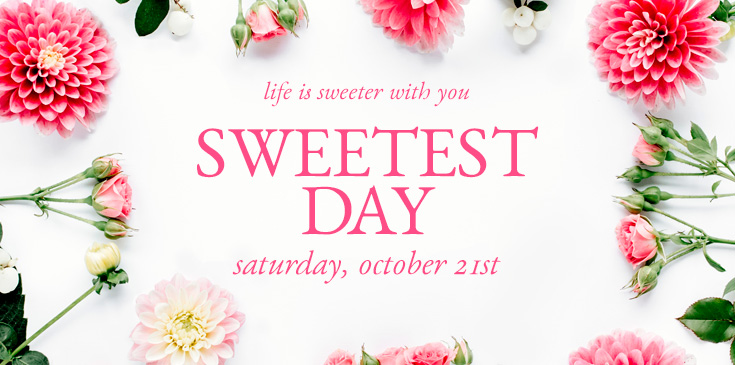 Just over 100 years ago, a tradition began in the Midwest. People began giving out sweets and candies to those who were down and out, or to those who needed some encouragement. They named the day "Sweetest Day", and the movement still exists today. It has now expanded to all kinds of acts of kindness. not just candy. The idea is that if you know someone who is going through a hard time, a sad time, or simply could use a pick-me-up, that on October 21, you do something nice, just to tell them "you're the sweetest, and you deserve nice things to be done for you. "
Ah Sam Florist has beautiful bouquets and arrangements that are perfect for Sweetest Day. Who do you know who needs a smile? 
Gerbera daisies are an appropriate flower for this observance, as they are cheerful and friendly. Perhaps you have a friend recuperating from an illness, or who just lost their job. Maybe you know someone who misses a loved one, or someone who is tired from long hours working. All of these people are worthy recipients of a Sweetest Day bouquet – we love lilies, mums, daisies, roses, hydrangea. There are so many beautiful choices which are sure to cheer someone up! 
Don't forget a card with a heartfelt and encouraging sentiment, or even a box of chocolates to commemorate the origins of Sweetest Day. Whatever you choose, we know that your friends and family will appreciate that you took the time to let them know how much they are loved.
Check out Ah Sam Florist's complete collection of floral bouquets, exotic flowering plants and online gifts. In San Mateo and across the county, we are your source for the sweetest and most beautiful gifts and flowers.